Ex Spain Machine. Contact us for a quote.
Alternatively, PPT will configure a GEKA Hydracrop or Bendicrop to meet your requirement.
PPT will trade an existing GEKA provided it is in a suitable condition.
Geka Microcrop, Minicrop & Multicrop
The single cylinder series has three models namely  Microcrop, Minicrop and Multicrop.
This compact and economic machines which are also very versatile and productive.
This line is made up of 3 models that run from 36T to 45T.
They are equipped with the classic workstations such as punching, notching, cutting Ø, cutting angles and flat bars.
This model is equipped with the aforementioned workstations, and an additional bending station, which is compliant with CE standards.
The MINICROP and MULTICROP have been fitted with a patented floating blade for cutting section iron without any deformation of the material.
More Information
GEKA IRON-WORKER - Product Range
Capacities based on a material resistance of 65,000 tensile
– The manufacturer reserves the right to make modifications without prior notice
Microcrop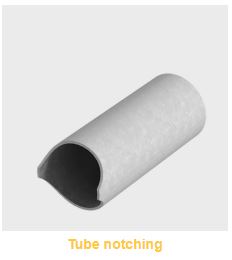 Minicrop

Multicrop